European Real Estate:
Caution Here and there we may read some
optimistic analyses on the European property market, saying either that the "revival" is here, that the sector is in good health, and so on. We are less enthusiastic and suggest the utmost caution in this regard, although the outlook is not uniformly and entirely gloomy. The perspectives are very uncertain this year, so the utmost caution is required. Many shocks are expected (elections in Europe, economic and geopolitical turmoil, etc.), but, as we have seen with the unexpected rise in the financial markets following the election of Trump or further with the Brexit affair... (
GEAB No 112 / Subscribe
)
A fairy tale for good Europeans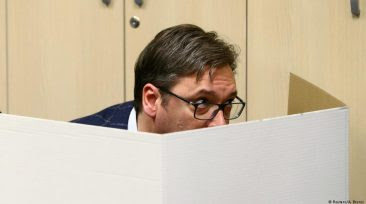 The "pro-European candidate" has won Serbia's presidential election, Western media are happy to report. Aleksandar Vucic's image affords him a hasty stamp of approval, writes DW's Dragoslav Dedovic. Why does Aleksandar Vucic (seen above) strike many political observers as a moderate despite his authoritarian tendencies? The general political climate is foremost to blame. With London and Washington giving the EU a cold shoulder, any EU fan is warmly welcomed – including from Belgrade... (
Deutsche Welle
)
Uber: Goodbye Denmark, but not farewell Ride-sharing service
Uber has announced that it will shut down activities in Denmark in protest over a new law introducing the same requirements for Uber as for other taxi services. The Uber app will be defunct from 18 April, Uber's spokesman in Denmark, Kristian Agerbo, said at a press conference in Copenhagen on Tuesday (28 March)... (
EUObserver
)
The Florida summit could be a 'game-changer' for US and China
United States President Donald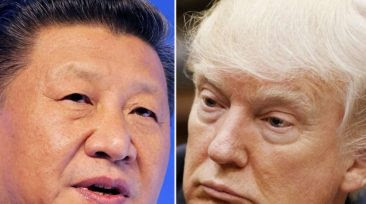 Trump has done a fine job lowering expectations for his April 6 to 7 summit with China's President Xi Jinping, tweeting that the meeting "with China will be a very difficult one in that we can no longer have massive trade deficits and job losses". Investors might wish to take that downbeat assessment with a large pinch of salt... (
SCMP
)
Forget Article 50 – it's Article 127 that may prove a sticking point
On Wednesday 29 March,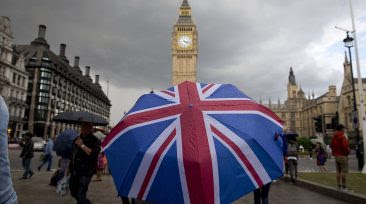 Article 50 – the formal process for leaving the European Union (EU) – will be triggered. It is a historic moment which kick starts the two-year-process for divorcing the bloc. However triggering Article 50 doesn't necessarily take the UK out of the EEA – the European Economic Area (EEA). This may be a problem – it could anger some Brexiteers who think Britain will still be a member of the EU in all but name... (
Inews
)
Bank runs and Frexit: French lenders prepare for Le Pen surprises
From bank runs to credit crunches, regulators and investors are asking French banks about their preparations for any market ructions that might be caused by Marine Le Pen faring better than expected in the presidential election, banking sources said. Far-right leader Le Pen has said that if she becomes president she would call a referendum on ditching the euro, dubbed "Frexit"... (
Reuters
)
Brexit Bulletin: Lessons From Gibraltar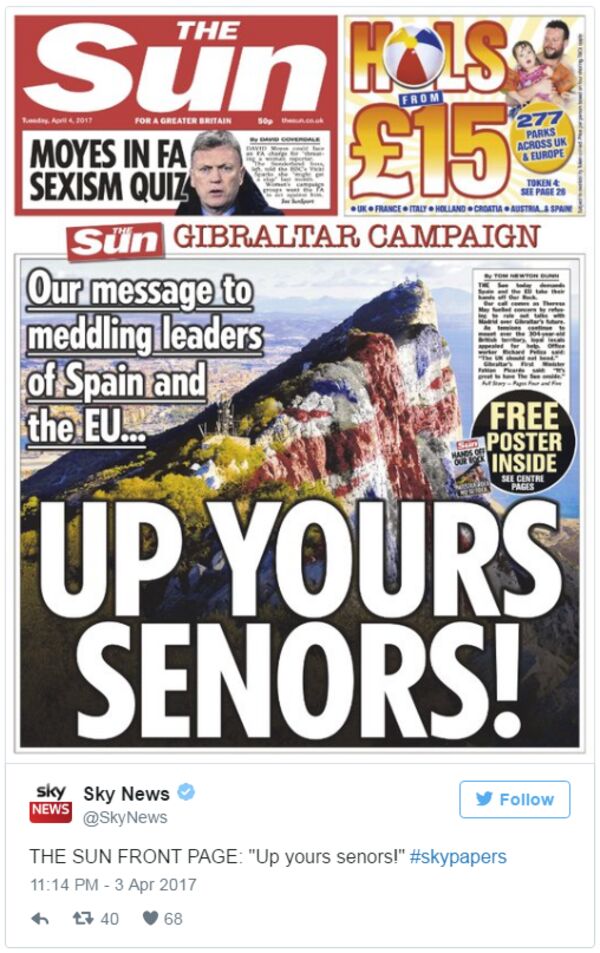 Gibraltar spat underlines resistance at home, while a poll shows Brits don't want to pay the divorce bill. Prime Minister Theresa May laughed off suggestions of war over Gibraltar and pledged "jaw-jaw" instead. But the spat over "the Rock," which is likely to remain unresolved throughout Brexit talks, reveals the pressure she is under at home to resist making concessions... (
Bloomberg
)
Is the Hang Seng Index's blue dye a blessing or a curse?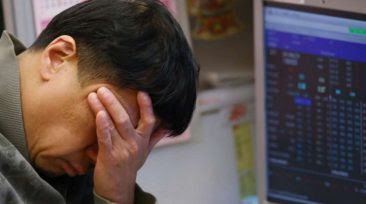 Being chosen as a Hang Seng Index (HSI) component stock, or being "dyed blue" as the local saying goes, might reasonably be considered a blessing for the share price of the chosen one, because passively managed funds that track the blue chip index have to add the stock to their holdings. The data shows quite the opposite. An analysis of stock performance over the past seven years shows that 12 of the 15 "dyed blue" stocks declined three months after joining the Hang Seng index, while 60 per cent still haven't recovered to this day...
(
SCMP
)
Shares of US auto companies fall as car sales decline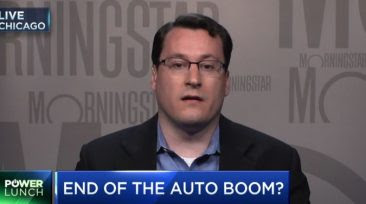 Car dealership Analyst: Last year marked the top of the auto sector 13 Hours Ago | 02:43 Shares of the Big Three American car companies fell Monday after the automakers' March sales reports showed declining passenger car sales. Shares of Ford finished the day over 1 percent lower after the company reported a year-over-year sales decline of 7.2 percent. Despite market trends shifting toward SUVs, Ford crossover deliveries fell 2 percent for March. Car sales, in the face of steep market headwinds, took a 24.2 percent dive. Ford, though, got a boost by 10 percent growth in the F-Series line of pickups, one of its most profitable products... (
CNBC
)
Incumbent candidate winning in Ecuador's presidential runoff
Socialist candidate Lenin Moreno had a slim lead Sunday in Ecuador's presidential runoff, setting up a tense wait for the final count in a race that could change the political map of Latin America.Moreno, the designated heir to a decade of President Rafael Correa's "21st-century socialism," had 51.07% of the vote to 48.93% for conservative ex-banker Guillermo Lasso, with 94.2% of districts reporting, said the National Electoral Council...
(
Mercopress
)
A dying habit: why the average BBC1 viewer is 61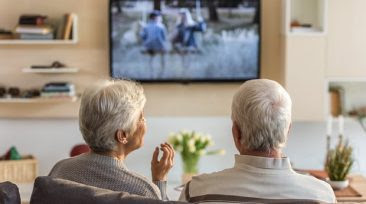 If you are 61 and taking a break from watching something on BBC1 to read this, you can congratulate yourself on being entirely average. That is, the average age of a BBC1 viewer, according to the latest estimates published by the BBC Trust (in its death throes – the arms-length regulator will be replaced by hands-free Ofcom next week). On BBC2, it is 62. In 2014, the Trust reported that average ages were 59 and 60 respectively... (
The Guardian
)
Russia - Middle East: With Trump, the multipolar world becomes official
The "Transatlantic Union" will integrate Russia in one way or another. The Ukrainian crisis is partly the result of a failed attempt to annex Russia to the EU, under EU's terms, by blowing the Putin-lock. Three years later, a large US-EU-Russia (maybe even CIS) alliance could see the light of day ... based on the Putinian political model... (
GEAB No 109 / Subscribe
)