To explain the current financial turmoil, all official accusing fingers are pointing to a single guilty party: China, the ideal guilty player, the same way Greece and the euro currency were at their time. It is true that evidence seems to be on the side of those accusing fingers, due to the recently unstable Shanghai stock market and its low values…
(GEAB No 101/ LEAP
http://www.leap2020.net/
newsletter/lt.php?id=Mh8GAgsdCwkeVVUGBgU
)



Chinese Crisis: Learning Lessons in Slow Riding the Economy, by K. N. Harilal, Professor, Centre for Development Studies, Trivandrum, Kerala (IN)



After an unbelievably long period of hectic growth the Chinese economy has begun to slow down. While the high growth phase was characterised by remarkable stability, the phase of slower growth, if the present crisis is any indication, is likely to be more turbulent. Slow riding an economy is much more difficult a task than managing it when the going is good. The slower the pace, the higher the risk of gravity overturning the apple cart.
The big question, therefore, is whether the Chinese have done their homework for slow riding the economy...
(LEAP
http://www.leap2020.net/newsletter/lt.php?id=Mh8AAAodCwkeVVUGBgU
)

Petropolitics 2.0

Down to $36 from its peak of $115 a barrel in June 2014, the oil price decline has rattled petrostates around the world. Russia, which already had a horrendous 2015, saw the rouble reach a record low against the dollar and may witness a budget deficit of 6 percent in 2016. Azerbaijan's manat lost a third of its value in December last year and the country is currently in talks with the International Monetary Fund and World Bank about a possible $4 billion emergency loan...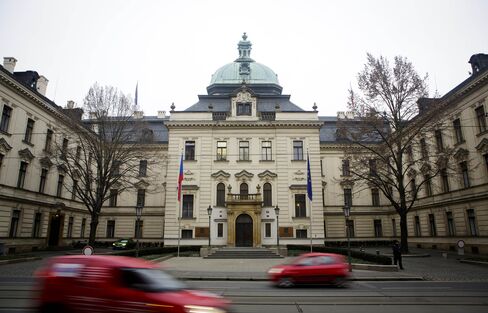 (EUObserver
http://www.leap2020.net/newsletter/lt.php?id=Mh8AAAsdCwkeVVUGBgU
)

In a Bad Neighborhood, the Czech Republic Becomes Investor Haven

The Czech president this week quipped that he might settle his differences with the prime minister "with a Kalashnikov." The country's finance minister is a billionaire who sees no conflict of interest in controlling a chemical and media empire. And communists who advocate an exit from NATO are the third-most-popular party. In the Czech Republic's neighborhood, that counts as stability...
(Bloomberg
http://www.leap2020.net/newsletter/lt.php?id=Mh8AAQIdCwkeVVUGBgU
)



Currency War: U.S. Hedge Funds Mount New Attacks on China's Yuan



Some of the biggest names in the hedge-fund industry are piling up bets against China's currency, setting up a showdown between Wall Street and the leaders of the world's second-largest economy. Kyle Bass's Hayman Capital Management has sold off the bulk of its investments in stocks, commodities and bonds so it can focus on shorting Asian currencies...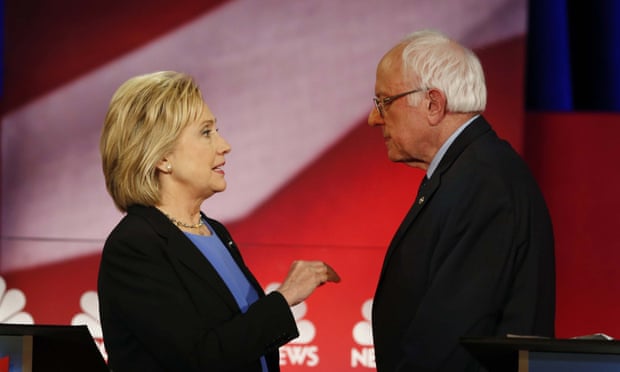 (Wall Street Journal
http://www.leap2020.net/newsletter/lt.php?id=Mh8AAQMdCwkeVVUGBgU
)

Obama's true heir is Hillary Clinton. But that is a blessing for Bernie Sanders

Over the past few weeks, as the Iowa caucuses grow nigh, a debate has been brewing in Democratic party circles about who gets to claim the legacy of President Barack Obama. Is it Hillary Clinton or Senator Bernie Sanders? And what is that legacy anyway?...
(The Guardian
http://www.leap2020.net/newsletter/lt.php?id=Mh8AAQAdCwkeVVUGBgU
)



Dutch PM takes back seat on Ukraine vote



The Dutch government is taking a back-seat approach towards the referendum on the European Union association agreement with Ukraine. "We are not going to hit the road with flags and bells [and whistles]," Dutch prime minister Mark Rutte said in a press conference Friday (29 January). He was asked when the Dutch government will start its campaign to defend the EU-Ukraine deal, which will be put to a vote in a non-binding referendum on 6 April...
(EUObserver
http://www.leap2020.net/newsletter/lt.php?id=Mh8AAQEdCwkeVVUGBgU
)



U.S. IPO Weekly Recap: Zero-IPO January Ends 51-Month Streak In Activity



The US IPO market froze in January. Coming off the slowest December for IPOs since 2008, the US IPO market had the slowest January since 2009. No IPOs priced this month, down from 14 last year and 17 the year before. All told, January 2016 ended a 51-month streak of IPO activity that had gone on since September 2011, when the European debt crisis rattled US markets...
(Seekingalpha.com
http://www.leap2020.net/newsletter/lt.php?id=Mh8AAQYdCwkeVVUGBgU
)

Merkel, Cameron pledge progress on EU reform deal

German Chancellor Angela Merkel and UK PM David Cameron have agreed that "more work" is needed to strike a deal on governance and immigration in the European Union ahead of the UK's in/out referendum on EU membership...
(Deutsche Welle
http://www.leap2020.net/newsletter/lt.php?id=Mh8AAQcdCwkeVVUGBgU
)

Breaking Germany's Taboo

Key political leaders talk like populists while trying to stigmatize them. But that double strategy won't work any more against the far-right AfD. For more than six decades, modern Germany's taboo against rising right-wing populism held strong. But now it is broken...
(Zeit online
http://www.leap2020.net/newsletter/lt.php?id=Mh8AAQQdCwkeVVUGBgU
)



RPT-German-Russian ties feel Cold War-style chill over rape case



Moscow's intervention in an alleged rape case involving a German-Russian girl has heightened suspicions in Berlin that it is trying to stir up trouble, with a view to weakening Chancellor Angela Merkel. The case of the 13-year-old, named only as Lisa F., became the focus of political intrigue after she told police that she had been kidnapped in east Berlin last month by migrants who raped her while she was held for 30 hours...
(Reuters
http://www.leap2020.net/newsletter/lt.php?id=Mh8AAQUdCwkeVVUGBgU
)



In South Africa, Anger in a Hashtag



Early one morning last year a handful of students gathered to block the main entrance to the University of the Witwatersrand in Johannesburg to protest the university's proposed 10 percent tuition fee hike. Their intention: to physically illustrate the economic barriers faced by those attempting to get into the South Africa's institutions of knowledge...
(USNews
http://www.leap2020.net/newsletter/lt.php?id=Mh8AAQodCwkeVVUGBgU
)
For Brazil's rich and poor, Zika virus presents two different realities

Two Brazilian women, two pregnancies, one nightmare. But two very different stories. Regina de Lima and Tainara Lourenco became pregnant at a scary moment -- the dawn of an extraordinary Zika outbreak, as authorities came to suspect that the virus was causing an alarming spike in a rare birth defect called microcephaly. Both have reason to fear for the health of their unborn offspring...
(CTVnews
http://www.leap2020.net/newsletter/lt.php?id=Mh8AAQsdCwkeVVUGBgU
)



​Sweden won't recognise Western Sahara



Sweden has decided not to recognise Western Sahara as an independent state, Foreign Minister Margo Wallstrom announced on Friday, a move likely to ease diplomatic tensions with Morocco which claims sovereignty over the mineral-rich territory. The decision was announced after a period of internal consultation which lasted several months and will disappoint the separatist Polisario Front which has been campaigning for independence for the territory since 1973...
(News24
http://www.leap2020.net/newsletter/lt.php?id=Mh8AAgIdCwkeVVUGBgU
)



Oil falls on China economic woes, rising OPEC supply



Oil prices fell 5 percent on Tuesday, dented by worries about the demand outlook and rising supply, while hopes for a deal between OPEC and Russia on output cuts faded. Brent for April delivery had dropped $1.70, or 5 percent, to $32.54 a barrel by 8:40 a.m. ET (1340 GMT), after settling down $1.75, or 4.9 percent, in the previous session...