Rousseff lauds BRICS, urges UNSC reforms
In her opening address at the United Nations General Assembly on Wednesday, Brazilian President Dilma Rousseff said the 6th BRICS Summit hosted by Brazil in July this year "pointed to important perspectives for
the future". The BRICS Post
Britain gives Chinese renminbi a big endorsement
Britain has advanced to the forefront of efforts to promote the renminbi USDCNY, +0.00% as an international currency with Friday's announcement that the British government will become the first Western country to issue a sovereign bond in the Chinese currency.
MarketWatch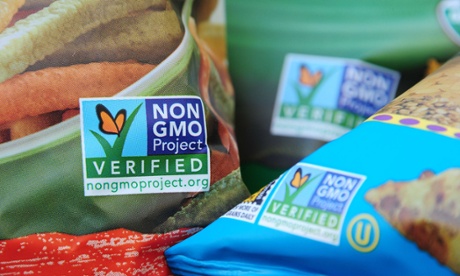 EU under pressure to allow GM food imports from US and Canada
Britain and other European Union member states are under increasing pressure from North American business groups to open their borders to imports of genetically modified food as part of negotiations for a new Transatlantic trade deal, environmental campaigners have warned.
The Guardian
BRICS Representatives Discuss Latest Summit at Kazakh Humanitarian Law University
Ambassadors and representatives of the BRICS countries (Brazil, Russia, India, China and South Africa) discussed results of the most recent BRICS summit in Fortaleza, Brazil, including the establishment of a new BRICS development bank and currency reserve, at the Kazakh Humanitarian Law University (KAZGUU) in Astana on Sept. 23.
Astana Times
Brazil's new age - analysis
Brazil is the largest country in size and population in comparison to other Latin American countries, and it is the seventh largest economy in the world by nominal GDP. Since the mid 2000's, Brazil has become a more attractive global player: it has diversified its economy and its partnerships, and launched the Growth Acceleration Plan (2007) in order to increase investment in infrastructure and provide tax incentives for economic growth.
Eurasia Review
India, China sign 12 trade agreements
India and China have signed 12 agreements, under one of which China will invest $20 billion in India's infrastructure and manufacturing sectors over a period of five years. The agreements were clinched in New Delhi on Thursday following talks between Chinese President Xi Jinping and Indian Prime Minister Narendra Modi on regional issues of mutual interest.
Press TV
Is China-Africa cooperation a win-win situation?
China's footprint on the African continent is increasingly becoming big and bold, but in some of the countries where the Chinese are doing business, all is not well. Politicians in Botswana, for example, have pointed to problems with large building contracts awarded to Chinese companies.
Aljazeera
World in need of 'fair and balanced' global trade system
India has refused to sign the Bali accord put forward by the world trade organisation (WTO) that would have resulted in the conclusion of the first global trade deal in 20 years. It is undoubtedly a failure for the WTO and leaves the organisation in a cul-de-sac, but how did it happen?
The Parliament Magazine
Political Anticipation around Europe…
This week, FEFAP was at the Hanse-Wissenschaftskolleg, Institute for Advanced Study in Delmenhorst, for the "Anticipation Across Disciplines" meeting. Its vice-President Marie-Hélène Caillol made a presentation: "Political Anticipation: Understanding Trends and Surfing Them".? FEFAP is also invited to the Agora organized by AEGEE in Cagliari and the next Political Anticipation course starts on October 11.
FEFAP
This special Press Review proposes a selection of articles from the French and English-speaking international online media relating to Euro-BRICS relations. It is delivered freely by LEAP on a weekly basis to recipients worldwide.