What Alibaba's stock exchange IPO tells us
A new development, itself also structuring, concerns the changes in scale that will result from the emergence of giga-players like China and India on the world scene. "Mechanically", one dominates the globalised world to which one connects when one represents 1 ½ billion people. Alibaba's IPO is the perfect indicator of this reality: whilst still less than half of the Chinese are connected to the Internet (42% in 2012, a number which is certainly increasing rapidly), by reaching 80% of this natural audience, Alibaba has more sales than eBay and Amazon combined, becoming the world's number one distributor and being the biggest technology sector IPO last September, capping Facebook's "historic" IPO in May 2012...
11 mars 2015 : Bon anniversaire Franck !
Franck, aujourd'hui nous devrions te regarder souffler 54 bougies. Mais tu n'es plus là… Et en même temps, si, tu es là… plus que jamais presque, omniprésent dans cette crise politique européenne que tu as essayé de nous éviter pendant près de 30 ans d'activisme citoyen pour démocratiser la Communauté européenne, puis l'Union européenne, puis l'Euroland… en vain, dans le désert ou presque.
Même nous, tes compagnons de route, ne t'avons jamais compris aussi bien qu'aujourd'hui.
FB Networks
Spain: Russia sanctions 'beneficial for no one'
pain on Tuesday (10 March) joined a list of EU countries which are publicly critical of Russia sanctions and keen to mend ties. The Spanish foreign minister, Jose Manuel Garcia-Margallo, told press in Moscow after meeting his Russian counterpart, Sergei Lavrov, that "keeping or lifting sanctions depends on whether the agreements on Ukraine are being implemented or not.
EUObserver
Fed approves dividend, buyback plans for U.S. banks
The Federal Reserve gave the green light Wednesday to major U.S. banks to raise dividends and buy back shares, deeming they have a sturdy enough financial foundation to withstand a major economic downturn.
Associated Press
Why dollar-euro parity will not last long
The euro is hurtling toward parity with the U.S. dollar, but even if the currency hits that psychologically important level, the parity party would not last long, analysts told CNBC on Wednesday.
CNBC
China's Disinflation Eased in February on Holiday Spending
China's consumer prices rose faster than economists forecast in February after the central bank stepped up policy easing and the Lunar New Year holiday pushed up food and transport costs.
Bloomberg
IMF announces multi-billion finance program for Ukraine
While in Berlin for meetings with the German Chancellor, the IMF managing director Christine Lagarde announced a multi-billion finance program for Ukraine. She praised the country's "fiscal discipline."
Deutsche Welle
Ferguson protests: 2 police officers shot
Two officers were shot during a protest in front of the Ferguson Police Department early Thursday, authorities said, as demonstrators gathered following the resignation of the embattled police chief of the St. Louis, Mo., suburb.
CBC news
Cette nuit en Asie : le tour de passe-passe de Pékin pour sauver
ses collectivités locales
Les dettes des gouvernements locaux ont connu une explosion au cours des cinq dernières années. Pékin souhaite faire un grand ménage, avec un plan qui n'est pas exempt de risques.
Les Echos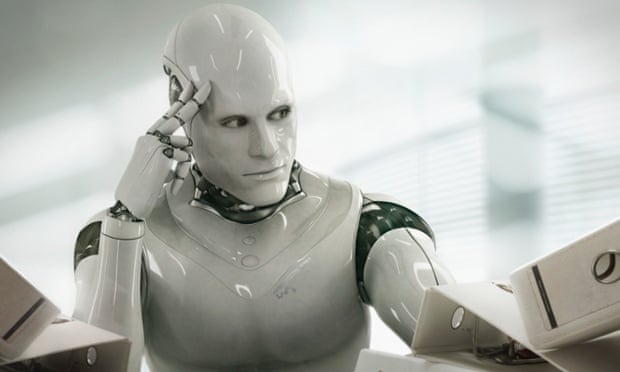 Elon Musk: artificial intelligence is our biggest existential threat
The AI investor says that humanity risks 'summoning a demon' and calls for more regulatory oversight. Elon Musk has spoken out against artificial intelligence (AI), declaring it the most serious threat to the survival of the human race.
The Guardian
Hatoyama visits Crimea, met by pro-Russian official
Former Prime Minister Yukio Hatoyama arrived Tuesday in Crimea despite stiff opposition from Tokyo to a trip that could be seen as legitimizing Moscow's annexation of the Black Sea peninsula.
Japan Times
China's factories are building a robot nation
Every day, two quality-control supervisors monitor four robots tirelessly assembling remote-control devices for home appliances at a Midea Group factory in Foshan, in the southern Chinese province of Guangdong.
MSN
Don't be duped by misleading economic terms
Americans are being duped about many crucial economic concepts because of misleading terms that pollute popular understanding.
Al Jazeera
Obama mocks Republican letter to Iran over nuclear talks
US President Barack Obama has criticised a letter from Republican senators to Iran, accusing them of "interfering" in ongoing nuclear talks. He said the 47 senators made an "unusual coalition" with Iran's hard-line religious leaders.
BBC NEWS
---------------------------
This special Press Review reviews articles from the French and Engligh-speaking international online media relating to the unfolding global crisis.
It is delivered freely on a weekly basis to 60,000 recipients worldwide.