The sky in the world-after: global airspace also goes through a multi-polarization process
The « Gulfies» : after the oil, the sky is the limit. In the GEAB No 96 of June 2015, we had discussed one of the new diversification strategies of the Gulf countries' economies, particularly the one related to the capturing of the international air traffic through game stakes based on direct investments in the European airlines' share stocks. A strategy allowing them to divert the international traffic and air routes towards their own countries, according to their own ends. Owning some of the most modern air fleet (they are the first sponsors of Airbus (380) and Boeing), imposing new onboard and ground service standards, having invested in the most modern and innovative infrastructure, aligning extremely competitive prices … the Emirates airlines (Dubai), the Etihad Airways (Abu Dhabi) and the Qatar Airways (Doha) have managed to find their place in the international airspace, leaving behind the American and European fleet... (
GEAB by LEAP
)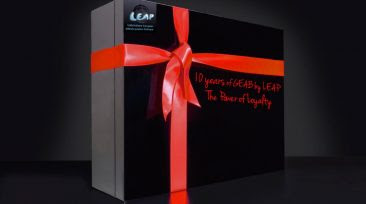 GEAB Anniversary Exclusive Offer ! One free subscription and many more items in the Gift Box !
Get a free 1-year GEAB subscription for one of your friends. Offer the intelligent GEAB gift to one of your partners ! Send us the email address you wish to register for free, as well as a personal message to accompany the gift. This offer, 1 + 1 GEAB is available for all new subscriptions and renewals paid during the anniversary period, December 1, 2015 – February 1, 2016... (
LEAP
)
Poland ignores EU appeal on constitutional reform
Polish president Andrzej Duda has defied the European Commission by signing a controversial law on constitutional reform.The president, himself a lawyer, told press in Warsaw on Monday (28 December) he did it after "careful reflection" because the changes "help to strengthen the position of the Constitutional Tribunal."... (
EUObserver
)
Crisis after crisis: Europe's 2015 rollercoaster ride
"I have no doubt that this is the most critical moment in our history," declared European Council President Donald Tusk, about half-way through this tumultuous year. He was talking about the imminent threat of Greece falling out of the eurozone - a crisis that has faded from the headlines, yet remains in many ways unresolved... (
BBC
)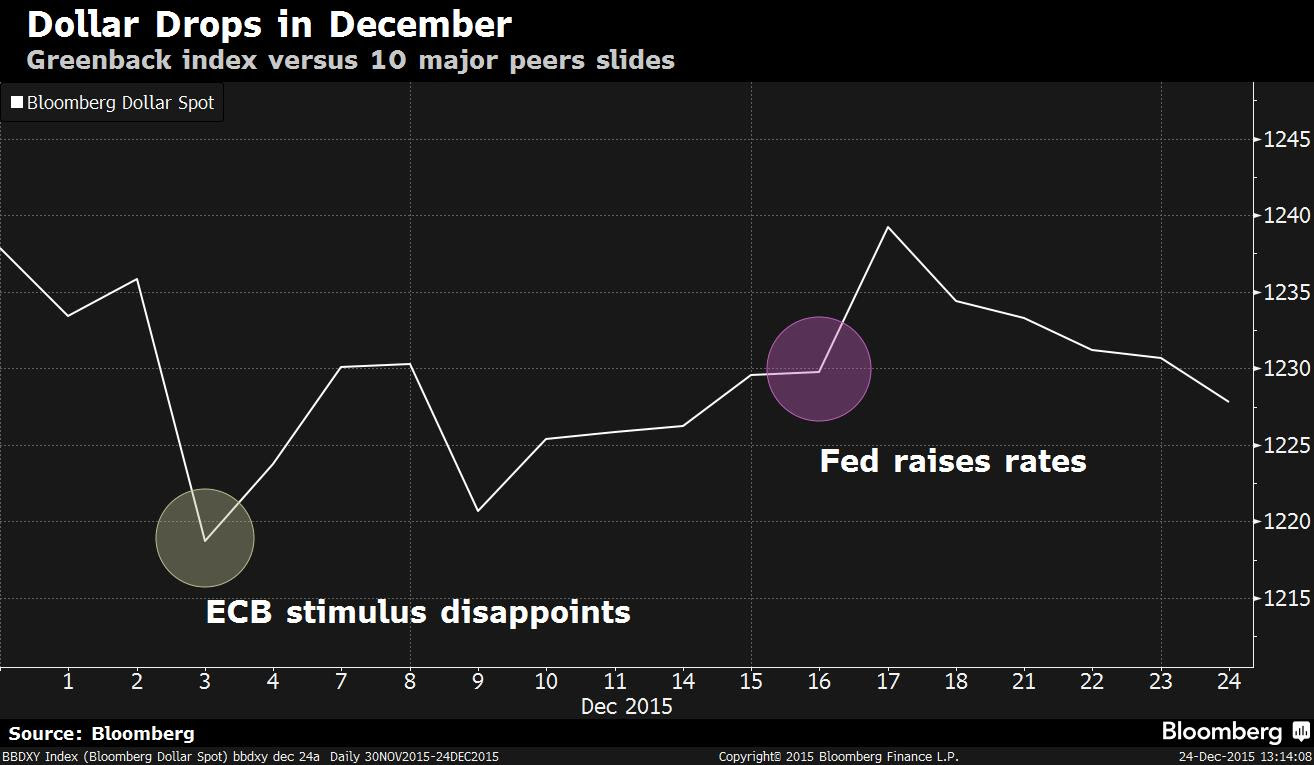 Fed Gives the Dollar the December Blues
The dollar's in a funk. The U.S. currency is headed for its biggest monthly loss since June after the Federal Reserve raised its target from near zero on Dec. 16 and underscored that it'll proceed gradually with additional interest-rate increases... (
Bloomberg
)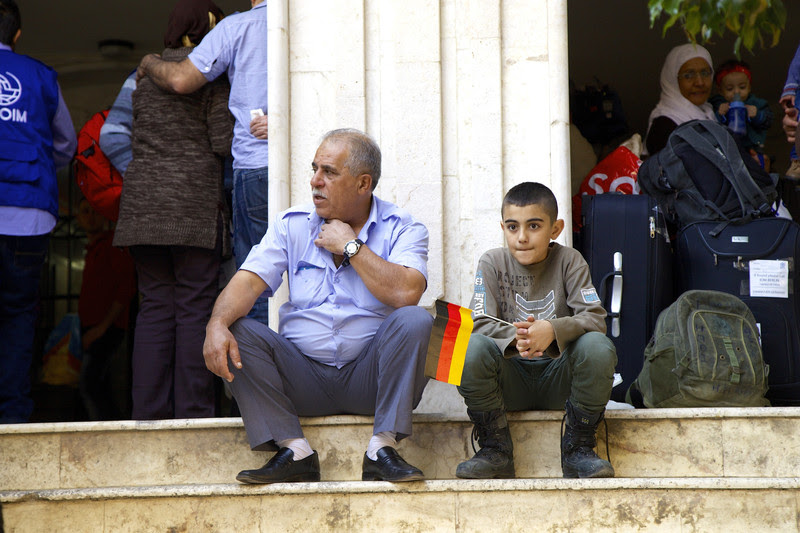 German politicians slam Greece on migration
Top German politicians have expressed frustration with Greece, the main entry point to the EU for the 1 million migrants and refugees who arrived in Europe this year, most of whom end up in Germany. Germany's finance minister Wolfgang Schaeuble, who has often been on collision course with Greek politicians over the last years of the country's debt crisis... (
EUObserver
)
European shares dragged down by weak commodity prices
European stock markets fell on Wednesday as weak commodity prices impacted
the shares of mining and energy companies. The pan-European FTSEurofirst 300 index fell 0.5 percent, while the euro zone's blue-chip Euro STOXX 50 index declined by 0.6 percent, both surrendering ground after rising in the previous session. Britain's FTSE 100 index of leading shares fell 0.8 percent while Germany's DAX retreated by 0.6 percent... (
Reuters
)
German foreign policy: The mediatory force awakens

From Ukraine via Iran to the crisis in Syria, German foreign policy has played a central mediating role on a striking number of occasions in 2015. It seems the Germany have found their place in international affairs... (

Deutsche Welle

)




The Best and Worst of the U.S. Economy in 2015

It wasn't all that bad a year to be a Motown resident, or a software publisher, or even a job seeker without a high school degree. Homeowners in West Virginia have less reason to be upbeat, and women are more likely to see the cloudy side of the street. Here's how Americans fared in a handful of demographic groups across the economy in 2015... (

Bloomberg

)

A home of their own impossible dream for China's migrant workers

He makes less than US$1,000 (S$1,410) a month in a city where apartments can cost more than US$1 million, but even so the Chinese government is pinning its improbable hopes for a property revival on the likes of Mr Liu Jun. The electrician and plumber is a recent addition to China's 250 million-plus migrant workers, who have provided the labour force to transform the country's economy... (

Today online)


Vladimir Putin has the most improved reputation of public figures in 2015

Vladimir Putin has the most improved reputation of public figures in 2015, according to a new YouGov profiles analysis. Mr Putin's reputation seemingly improved dramatically amongst British people mainly due to his handling of the Syrian crisis. At exactly the same time Russia began its bombing campaign in Syria, Mr Putin's popularity ratings shot up, according to the analysis... (The Independent)




Despite US pressure, Philippines to sign on to new China-led bank

Days after the China-led Asian Infrastructure Investment Bank was formally launched, the government of Philippines said it will sign on to the bank's articles of agreement before the end of the year. Despite the opposition of Washington, Philippines, a major US ally in the region, has joined the new lender... (

The BRICS post)


Alternative Argentine Media Blast Macri's Intervention

Members of the National Network for Alternative Media reject Argentine President Mauricio Macri's attempt to "undermine" the 2009 Media Law. Members from Argentina's National Network for Alternative Media (RNMA) denounced an executive decree Wednesday, which allows the government to intervene into the operations of the Federal Administration of Audiovisual Communication (AFSCA)... (

Telesur TV

)




Zimbabwe to make Chinese yuan legal currency after Beijing cancels debts

Zimbabwe has announced that it will make the Chinese yuan legal tender after Beijing confirmed it would cancel $40m in debts. "They [China] said they are cancelling our debts that are maturing this year and we are in the process of finalising the debt instruments and calculating the debts," minister Patrick Chinamasa said in a statement... (

The Guardian

)




-----------------------------




This weekly Press Review is your window on the Global Systemic Crisis seen by the international media.